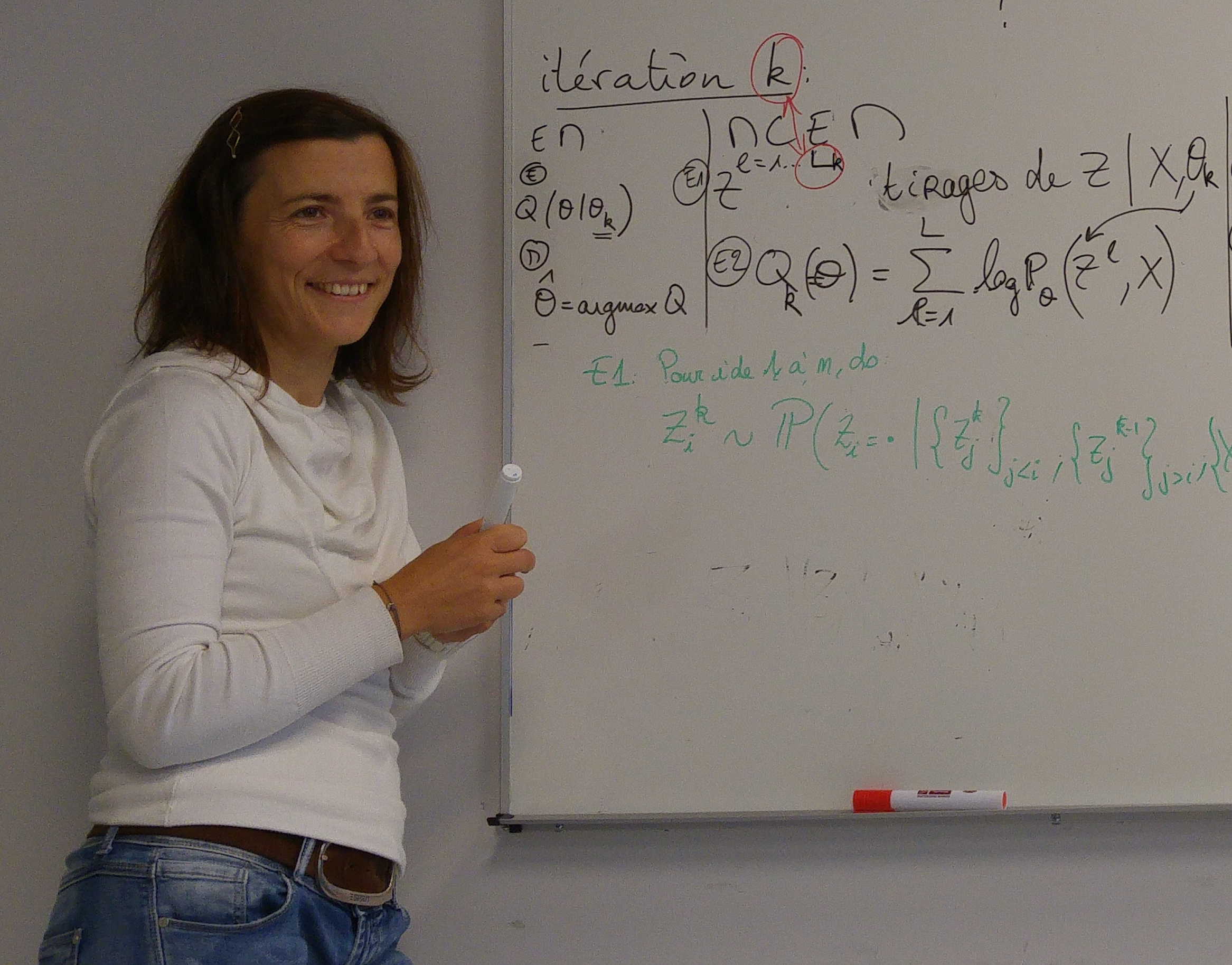 My office
Sorbonne Université - Campus Pierre et Marie Curie
Tours 16-26, Bureau 211 (2ème étage)
Tél : 01 44 27 37 80
Address
Sorbonne Université - Campus Pierre et Marie Curie
Boite courrier 158
4 place Jussieu
75252 PARIS Cedex 05, FRANCE
Research contact

Research
EcoNet project
The webpage for the EcoNet project can be found
here
.
Research themes
Biological networks: statistical approaches for infering, analysing and studying networks and their evolution.
Comparative genomics: sequence evolution, alignment. Models of co-evolution and co-phylogeny. Hosts-parasites systems.
Multiple testing, semi-parametric modeling associated to this framework (V.H. Nguyen PhD thesis).
Statistics for random walk in random environment.
Multi-states semi-Markov models. Applications to modeling dependency of elderly people (G. Biessy PhD thesis).
Publications
Preprints
Vincent Miele, Catherine Matias, Marc Ohlmann, Giovanni Poggiato, Stéphane Dray, Wilfried Thuiller, Quantifying the overall effect of biotic interactions on species communities along environmental gradients. Soumis, 2021 Hal preprint.
Publications in journals
25bis. Vincent Miele & Catherine Matias, Revealing the hidden structure of dynamic ecological networks. Royal Society Open Science, 4:170251, 2017. Journal link. NB: This is a popularization version of the previous work (Ref 25).
Unpublished manuscripts (in french)
Catherine Matias, Statistique asymptotique dans des modèles à variables latentes. Habilitation à diriger des recherches, Université d'Évry val d'Essonne, 2008. pdf link
Catherine Matias, Estimation dans des modèles à variables cachées, Thèse de doctorat (sous la direction d'Élisabeth Gassiat), Université Paris XI- Orsay, 2001. pdf link
(Some) Conference Slides
PhD and Post-Doc Students
Present
Past
Teaching
Formation via CNRS Formation Entreprises : Analyse statistique des réseaux. Cette année, la formation aura lieu du 28 au 30 novembre 2018. Accessible sur inscription.
Plus d'infos ici
.
Previous
Responsibilities
Others links/info
Seminars
Journals / Bibliography
Others (maths related)
Climbing